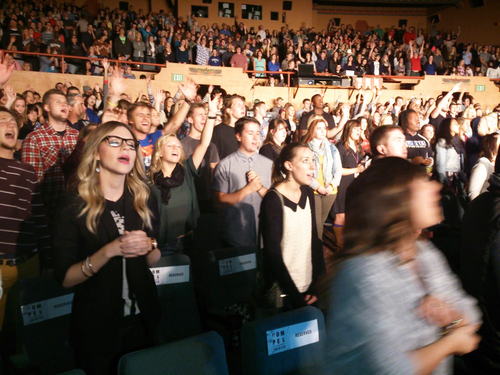 "The Redeemed of the Lord International Ministry" is a volunteer team of Christian Holy Spirit filled ministers Internationally, since April 2003
What's coming next!
Nov. 18, 2018, This is the day the Lord has made and I will rejoice and be glad in it. Thanksgiving is on the way! Reach out to your neighbor, and who is your neighbor? Who ever the Lord puts in front of you for His divine purpose and appointment..."For God so loved the world that He gave His only son, that whosoever believes in Him shall not perish but have everlasting life."...John 3:16...
August 2018
Thank you everyone who helped make this event possible! It was an empowering night for Women in Ministry with a workshop to encourage women of all ages in ministry. Find what He wants you to do and step out continually in faith. That is where you will find Him. Praise the Lord!!
International Redeemed of the Lord Team Leaders meeting and workshop, Waikoloa, Hawaii, dates and times to be announced.
August 2017
International Redeemed of the Lord Team Leaders meeting. Pastor Jeremiahs funeral of South Kona Assembly of God, South Kona Hawaii.
AUGUST 29, 2015
Treasure Valley Unites in Revival
HISPANIC CULTURAL CENTER EVENT
1) Youth Leadership Conference Treasure Valley 12-4pm (Registration required) FREE
2) Concert of Praise 2015 -6-10pm TREASURE VALLEY UNITES IN REVIVAL FOR JESUS 2015...!!!
There are Revival meetings all around us in the Treasure Valley!!! !
Schedule for the Treasure Valley gatherings for before the event 8-29-2015:
March 19, 1-3 pm Thursday
April 17, 6-8 pm Friday
May 15, 6-8 pm Friday
June 19, 6-8 pm Friday
July to be announced,........... (churches will be preparing for their part in the main event before out last meeting August 21)
Aug, 21, 6-8 pm Friday MEETING CANCELLED before the Event......
August 29, 2015 Nampa, Idaho - Youth Leadership/ Youth Pastor Conference followed by an evening event, "A Concert of Praise 2015."
If you want your church to get involved ..... For more information, email: joypine10@yahoo.com
Special Event: WCN Womens Christian Network, Sat. Oct. 25, 10:00 am to 1pm, a Lite Brunch, sharing, fellowship (on Revival)
FOR PRAYER REQUESTS:
Send prayer requests to: holykissministries@msn.com
Be sure to put "prayer request," in the heading of your email, May the Lord bless you.
International Women's Aglow conference Mar. 24-27 2006 on the photo page...
Jeremiah 29:11 "For I know the plans I have for you,"declares the Lord, plans to prosper you and not to harm you, plans to give you a hope and a future."
"Coincidences are just God's way of remaining anonomous." by unknown

PREVIOUS MINISTRIES...

Women's ministry, Bible Study on Beth Moore, "Believing God," Saturday, 11am at Starbucks Waikiki, beginning April 6, 2013.
Evangelism/Ministry Spokane, Washington, S.F. Bay Area California September 20th, to November 28th, 2012
Fiji Outreach, April 2011
August 2010, Outreach for distribution of food and supplies to the homeless in Hawaii...
September 2011, The Redeemed of the Lord Crusade for Christ Conference! Inquire within if you want to participate, or are interested in attending.
July 11, 2009, preaching a message in Spokane, Washington, "Brokenness and the Grace of God."
Aug 10, 2008, ministering in Spokane Washington in music ministry, with a message...Unity in the Body of Christ!
July 5, 2008 postponed for the Celebration of our Country in Christ with our families!! Class to be resumed, to be announced!!! As the Lord leads!!!!
June 7, 7 to 8 30pm Bible Study and Fellowship....
May 3, 2008 Sat. 7pm to 9 30 pm, Spring Family Fellowship Event" guest speaker Pastor Darrel, from Natomas Family Center," to give a message on Unity in the Body of Christ, and praise and worship music...in Sacramento, Natomas area, for fun and fellowship, refreshments to follow... RSVP
Feb. 2, Saturday 7pm Pot Luck dinner and meeting, fun and fellowship, in Sacramento, CA
Oct. 5-8, Big Island of Hawaii, Ministers meetings, The Redeemed of the Lord International Ministry......
June 27, Joy Pine, Speaker at Glory Meeting, Yorba Linda, California "Regeration, How God Fixes Us,"
April 30, 2007, Monday, "DELIVERANCE," prayer meeting in Anaheim, by Pastor Joy Pine, of "The Redeemed of the Lord, "and intercessory prayer ministers by invitation only. This day will be dedicated to prayer and intercession, deadline for requests by mail, April 28, 2007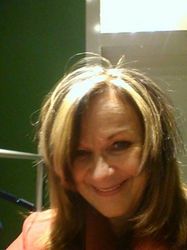 Joy Pine, Minister and Founder of The Redeemed of the Lord since 2003...and Jesus answered, "I am the way, the truth and the life, no man comes to the father except through me." John 14:6 The Bible
joypine10@yahoo.com